Posts Tagged 'reFX Slayer2'
reFX has updated quadraSID to v1.6.0 and Slayer to v2.6.0, both are now Universal Binary/IntelMac compatible on Mac OS X.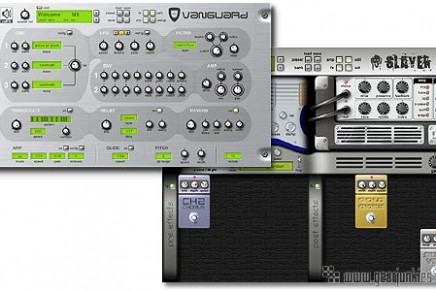 Vanguard and Slayer2 have been updated by reFX. VANGUARD combines the good old analog synthesizer idea with the latest technology. All analog devices of classic synthesizers are emulated by high-quality DSP (digital signal processing) functions. SLAYER is a FX plugin that can use up to 16 effects simultaneously; half of them before, and half of them after the amplifier. You can place any of the sixteen available stomp-box effects in any of the sixteen available effect slots.