Vanguard and Slayer2 have been updated by reFX. VANGUARD combines the good old analog synthesizer idea with the latest technology. All analog devices of classic synthesizers are emulated by high-quality DSP (digital signal processing) functions. SLAYER is a FX plugin that can use up to 16 effects simultaneously; half of them before, and half of them after the amplifier. You can place any of the sixteen available stomp-box effects in any of the sixteen available effect slots.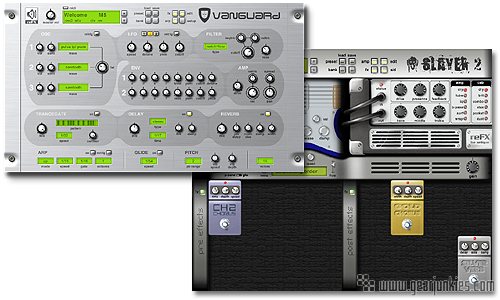 New in VANGUARD 1.5:
– New feature: number of "Fatness" voices (vcs) can be set
– New feature: Trancegate copy'n'paste + some nice trancegate presets
– Fixed the untriggered (global) LFO running at the wrong speed problem
– Fixed the global LFO3
New in SLAYER 2.5.3:
– Improved Powerchords so no overlaps of notes can happen anymore
– Improved Humanise. Adds small random-values to the incoming velocity
– Fixed "ModWheel -> damping" behaviour
Customers can download their updates from the reFX Downloads section.