FXpansion is proud to present City of Drums and Beats, a GURU expansion pack featuring an exclusive suite of sounds from Mike Acosta, a.k.a. DJ Michael Trance.
With a slew of hard-edged sounds perfect for high-intensity urban beats, City of Drums and Beats features inspirational kits and loops ideal for hip-hop, grime, house and dubstep. Mike's prolific career as a DJ and producer includes a host of releases for labels such as SHR Recordings, Aqua Boogie, Miswax and Priority Records, remixes for numerous best-selling artists and a string of residencies at top west-coast clubs.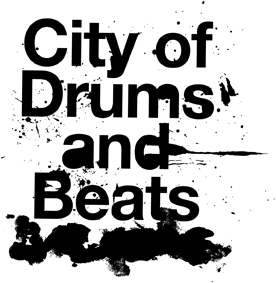 The samples include solid, slab-like bass drums, cutting hats and snares full of energy and crunch, mashed and twisted through a through a variety of processors for more thick grime and lo-fi flavour. Other highlights include a chromatic 808 bass kit and a selection of loop-based construction kits, the perfect fuel for your creative ideas. On top of this, there's a selection of ready-made patterns full of groove and feel.
City of Drums and Beats comes with GURU-format kits and pattern banks, as well as the original samples in industry-standard WAV and REX2 formats.
Features Include:
30 drum kits (kick/snare/hihat/other)

16 menu kits (each containing only kicks, snares or hit sounds)

11 loop kits

3 pattern banks

63 REX loops and over 820 WAV sounds in total
Availability & Pricing City of Drums and Beats is a download-only product and is available now from the FXpansion web shop! Pricing is GBP £25.00, Euro €35.00, USD $50.00 for all registered GURU owners.