Denon DJ Europe has launched DenonDJtv, its all-new official Denon DJ YouTube channel. The online resource provides an up to the minute multimedia resource for users of Denon DJ equipment and the DJ community at large.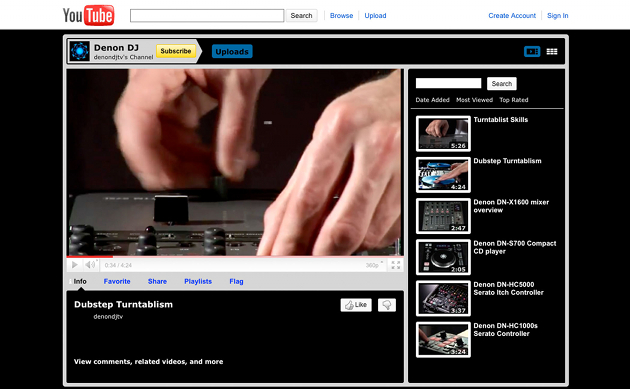 The channel features in depth overviews and how to videos for the latest Denon kit, tutorial videos on different styles, skills and techniques, guest performances on the latest Denon equipment, forums and chat.
Straight up on DenonDJtv are overview and demo vids for the new DN-HC1000S Serato Scratch™ subcontroller, overviews of the new DN-HC5000 dedicated Serato Itch™ controller, DN-X1600 mixer and DN-S700 CDDJ player, and a dubstep turntablism tutorial vid.
Visit the DenonDJtv YouTube channel at www.youtube.com/denondjtv for the most up to date Denon DJ news and information.