Denon DJ, a leading manufacturer of reliable, premium-grade DJ equipment, announces a major enhancement to its popular DN-S3700 Digital Media Turntable with the introduction of the new MIDI Hybrid mode via a free firmware update scheduled for late September 2010.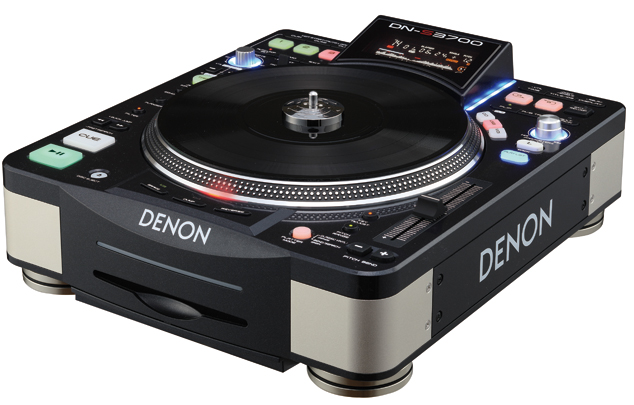 Current users and future owners of the DN-S3700 will be able to use various supported DVS applications (on either a PC or Mac®) such as Serato™ Scratch Live, for direct spinning platter control using Denon DJ's world's-first built-in Relative mode timecode signal generator, in conjunction with the users' DVS-supported sound card or Denon DVS-supported mixers such as the DN-X1600 and DN-X600. This means that traditional CD timecode (and flash drive) media is no longer required for Relative mode operation because this required tone is generated inside the unit's DSP, and outputs through the analog RCA connectors of the DN-S3700 during Hybrid mode.
Various other surrounding keys and knobs are freely available to MIDI map as the user sees fit. Other firmware improvements with this release include new Auto BPM detection engine, doubled Platter Resolution and position accuracy via a newly-added preset. With the addition of MIDI Hybrid mode, the DN-S3700 Digital Media Turntable is giving working DJs an even more comprehensive tool and solution they need to succeed and grow their creative talents.
Additionally, Denon DJ will be introducing shortly a MIDI Hybrid mode via a free firmware update for their popular DN-S1200 Media Player & Controller.