The Denon DN-HC1000S USB MIDI controller for Serato Scratch Live now has added extra mappings for the latest update of Scratch Live 2.1, allowing complete control of the software's DJ-FX. The DN-HC1000S provides new mapping with control of both the Super Knob and Ultra Knob in Scratch Live 2.1. Now, a DJ can easily access a huge range of software effects with the versatile control of this popular controller.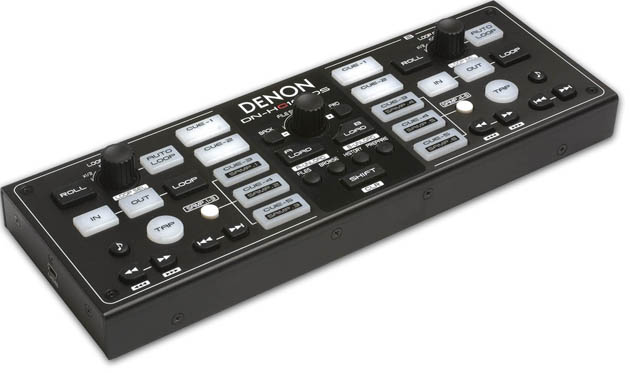 Scratch Live, the leading solution for professional DJs worldwide, is a vinyl emulation solution, which allows DJs to play their digital music libraries using turntables, CDJs and MIDI controllers. With simple plug-and-play connection, the control layout of the DN-HC1000S is immediately familiar to Scratch Live DJs.
The DN-HC1000S provides hardware control of all the major features, commands and keyboard shortcuts for Scratch Live. As a dedicated MIDI controller for Scratch Live, the DN-HC1000S features highly illuminated professional quality buttons and tactile control knobs to free the DJ from the constraints of controlling the software with the computer keyboard and mouse.
In addition, solid steel encased construction and high grade components mark the DN-HC-1000S as a serious piece of professional kit. New and existing DN-HC1000S users can download the new mapping file for free from the DN-HC1000S product page at the Denon DJ website.