Today Native Instruments have released several new products and the long-awaited update for Reaktor. Next to version 5.5. of Reaktor they released a new reaktor instrument called Prism. For Kontakt Native Instrument have released Vintage Organs.
REAKTOR 5.5 is a free update available now for existing REAKTOR 5 users, including a number of improvements and additions to Native Instruments' iconic modular studio, making it even more flexible and powerful.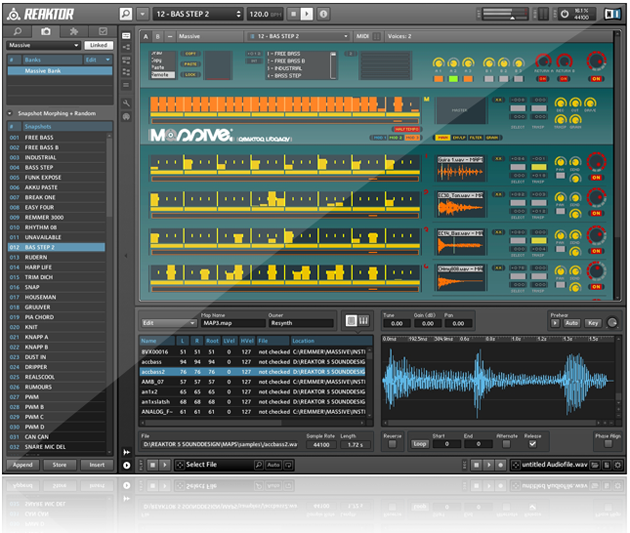 New features:
– Fully reworked, streamlined user interface: A complete overhaul of REAKTOR's interface delivers a new level in usability and improved workflow. The changes make REAKTOR 5.5's iconic creative potential easier to tap than ever before.
– Two new synthesis modules
REAKTOR's already-immense range of sound just expanded again with the addition of two powerful new synthesis modes, complementing and rounding out the full spectrum of synthesis options within REAKTOR.
– New Ensemble Content
REAKTOR 5.5 comes armed with fresh sounds and ensembles. Alongside the now-included REAKTOR Electronic Instruments 1 and 2, comes a devastating new synth from the creators of MASSIVE – Lazerbass.
– Revised Structure Editor and Audio Engine
The improvements made to the Structure editor and audio engine mean greater flexibility and more powerful control over REAKTOR.
– REWORKED DOCUMENTATION
REAKTOR 5.5 also brings reworked documentation, with the Application Reference manual (400 pages) completely rewritten to better reflect the latest improvements, updates and enhancements within this version. All materials now refer to the new user interface while the reworked Getting Started makes it even easier to join the world of REAKTOR.
REAKTOR PRISM is a highly playable, responsive polyphonic instrument with an unconventional sound, for use with the free REAKTOR 5 PLAYER or REAKTOR 5.5.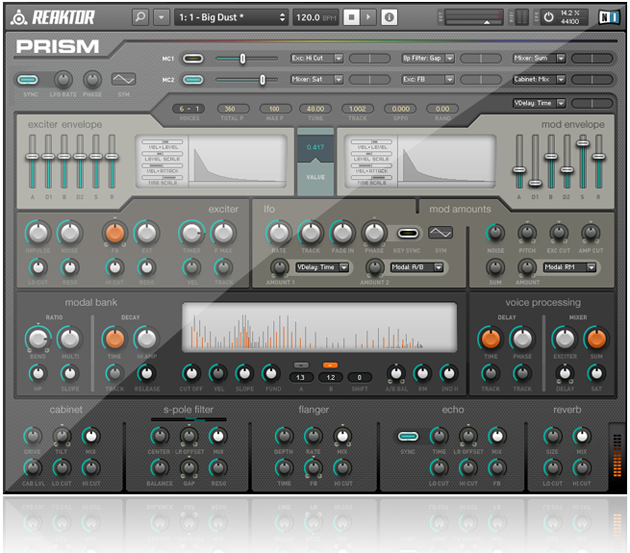 Based on REAKTOR 5.5's new "Modal Bank" module, which utilizes the possibilities of physical modeling synthesis, REAKTOR PRISM produces a dynamic and pristine sound that can be dramatically modified via internal or external sources. The result is a wide-ranging synth, equally powerful for hard basses and digital leads as organic soundscapes, percussive keys, flutes and bells.
Vintage Organs
The tone-wheel and combo organs of the 60s and 70s have long since established themselves as modern classics that no producer's sound palette should be without. VINTAGE ORGANS brings the classic organ sounds of the past to your productions and performances today. Five legendary vintage organs have been meticulously sampled, preserving their authentic character and charm in perfect, expressive detail.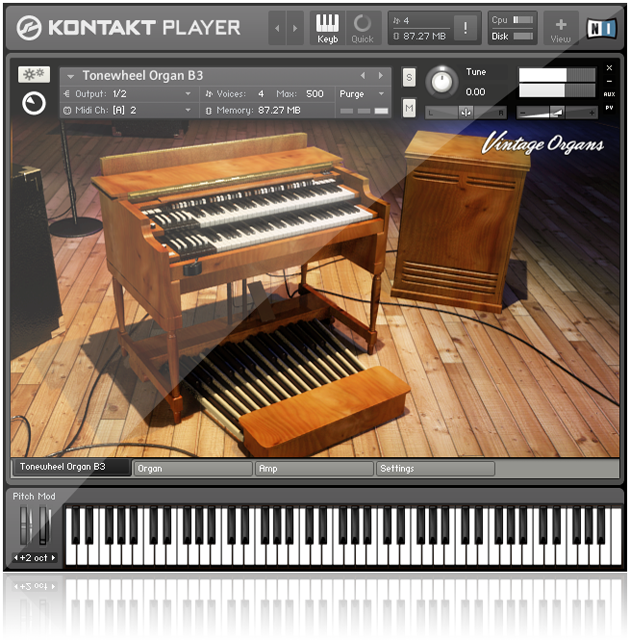 Part of the KOMPLETE instruments and effects family, VINTAGE ORGANS includes the sounds of the Hammond® B-3, C-3 and M-3 models, the Vox Continental™ II and the Farfisa® Compact, recorded in highest quality from the original instruments exclusively by Native Instruments. The Organ and Amp pages provide full control over sound through drawbars, percussion, chorus/vibrato, overdrive, rotary effect, envelopes, EQ and reverb.