The stylish new HDJ-500 entry level DJ headphones are the latest arrival to expand our headphone series. These new pair of headphones are designed specifically for DJs. Unlike previous models, it will be available in three distinct colours: red, black and white. The HDJ-500-R (Red) / HDJ-500-K (Black) will be in stores in November, with the HDJ-500-W (White) following in January 2011. Designed to be as usable in the club as they are at home or on the go, the HDJ-500 is set to invigorate the headphone market.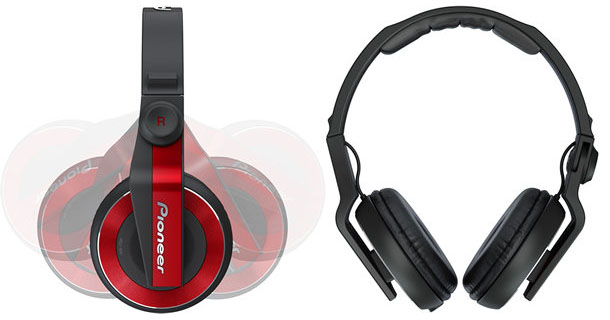 They fully utilise the research and technology of our flagship model, the HDJ-2000, to offer both style and substance in a lightweight design.
Engineered for dance music
The HDJ-500 is sound engineered to strongly reproduce the low and mid level frequencies needed for accurately monitoring dance music when DJing. It reproduces a rich low-range and increases the sound pressure by utilising our newly developed 40 mm diameter driver unit and by narrowing the ear pad opening, giving you crystal clear sound, whatever your needs.
With its rotating arm structure, the HDJ-500 is also completely adaptable to your personal DJing style. Top sound quality and style are no longer reserved solely for professional level DJs, but are now available to anyone who wants to get the most out of their dance music.