By releasing Nuendo 5, the latest incarnation of the highly acclaimed digital audio workstation, Steinberg is further focusing on crucial aspects of post, live and studio production: workflow, speed, versatility and reliability. With this in mind, the Nuendo production software distinguishes itself with many useful complements to its powerful feature set, such as the post-oriented ADR functionality, the mixer's new Wave Meters view and Clip Packages for organizing audio events. Another highlight is the import and conversion of multi-mono audio files from Pro Tools into Nuendo's stereo-interleaved format which allows a seamless exchange of audio files.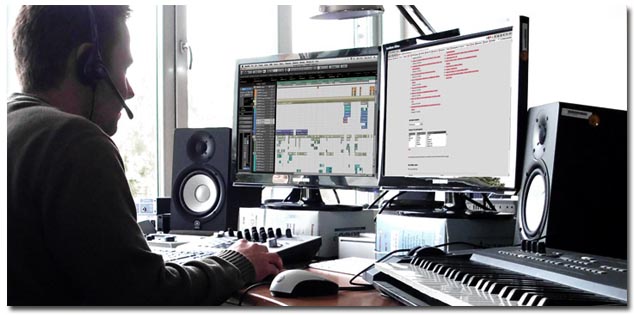 Nuendo 5 is receiving quality reviews in the pro-audio media, providing throughout very positive coverage, while numerous orders are shipped to the professional user base.
"The response to this fully featured update has been colossal. Not only has Nuendo 5 been awarded as the editor's choice in many magazines, but many of our closest customers have already turned to the latest version, bolstering their confidence in Nuendo's true native approach," remarks Timo Wildenhain, Steinberg's product marketing manager for Nuendo. "The award-winning Art4Noise studios in London and Yellow Cab studios in Paris are no more than a few of the many post facilities around the globe that have meanwhile updated their systems to Nuendo 5."
The latest studio to move to the Nuendo system is the newly founded DOKAN post-production studios. The founders of the Parisian company boast many years of experience in several areas of sound post-production for television and cinema in France and abroad. Their references include TS Production, Folamour Productions and Avalon Films, offering full service post-production from ADR recording and sound design to 5.1 mixing. With Nuendo's flexibility, reliability and intuitiveness, DOKAN is pleased to employ this powerful tool in all compartments of sound post-production.
"We are proud to welcome the DOKAN studios to our huge base of Nuendo users," Wildenhain adds.
Due to the occasion, Steinberg has decided to release the 5.1 version which now supports MXF file formats plus many other useful improvements to further enhance the workflow of Nuendo users.