Vestax were one of the few manufacturers who managed to keep a lit on new products and surprised us with several new goodies and updates. Without any pre-release leaking onto the internet, Vestax introduced a new small midi controller, Mark IV for their PMC05Pro mixers, and Mark II for the VCI-100 controller.
TOUGH AS A BRICK
The Vestax PAD-One is a solid robust MIDI pad controller, compatible with various DJ & DAW software and can be used to control any kind of MIDI device, including synthesizers, samplers, drum machines, and electronic drums.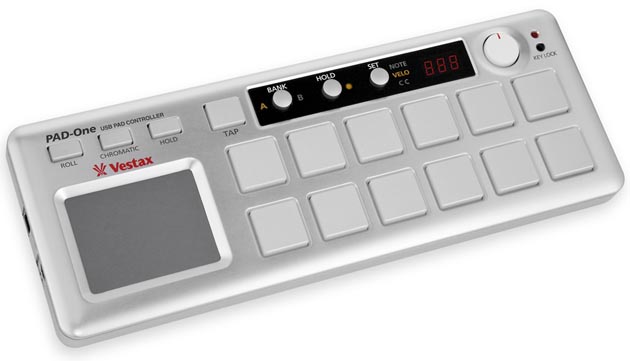 The aluminum chassis will never warp or crack, ensuring you long life durability and stability. The PAD-One can individually assign pads on the fly, and shows you each pads MIDI value on the 7seg indicator. Compact, solid and reliable, the PAD One is the ideal item to your DJ arsenal.
A NEW DECADE
The Vestax 05 series is a mixer of history within the DJ industry. Every 05 model has played its roll in the DJ scene and is one of the most influential DJ mixers in the world.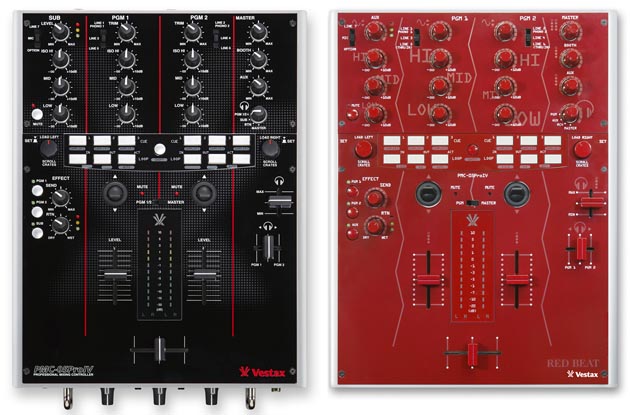 The latest of the series, PMC-05ProIV is at the pinnacle of DJ mixer technology. Fused with MIDI functions, professional sound quality, signature 3 band isolators and a digital crossfader, the PMC-05ProIV brings you the future. Added to the family is the new Black PMC-05ProIV BLK, with new silk layout.
Don't control music, create it
In 2006, Vestax introduced the VCI-100, the world's first professional USB MIDI controller, which perfectly fit into the upcoming demand of the computer DJ scene.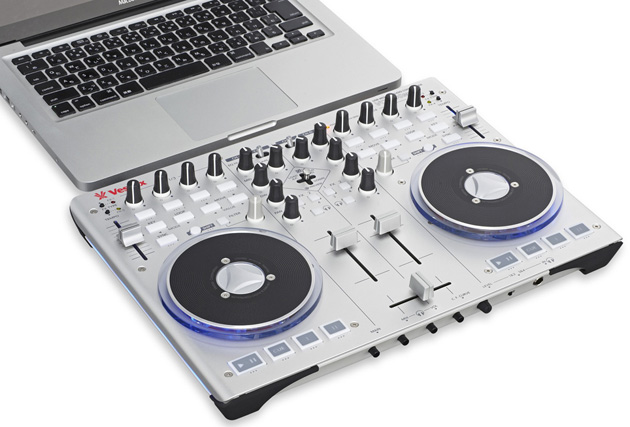 The concept of flexibly controlling any DJ software and being built with Japanese parts and mechatronics technology enabled the VCI-100 to make its mark in the DJ world. Over the years as the entire DJ scene made its shift to computer based DJing, we kept collecting requests and demands to make another mark. This time, with the VCI-100MK2.