Waves is giving you the opportunity to get your mix be heard by one of the industry hottest Grammy winning producers out there, Jack Joseph Puig.
This is how it works: You send us your best mix using JJP Artist Signature Collection plugins (e.g. JJP Vocals, JJP Drums, etc.), and Jack Joseph Puig (Goo Goo Dolls, John Mayer, Lady Gaga) will pick the winner. He'll be basing his decision on the overall sound of the mix; of course, having a great song sure won't hurt your chances.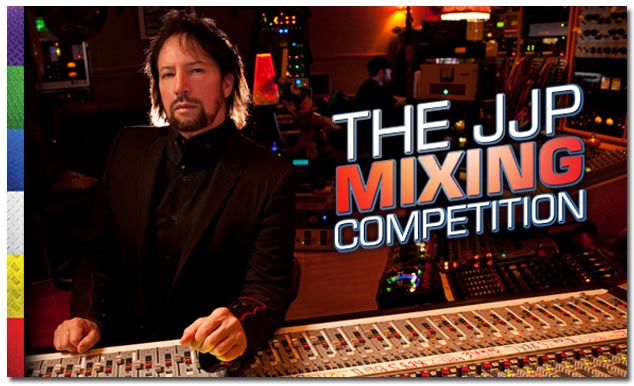 The Prize
The winner will receive their choice of the JJP Artist Signature Collection or the JJP Analog Legends bundle, and the top three songs will be streamed on the Waves website for all to hear.
There are a few ground rules:
You must use JJP Artist Signature Collection plugins somewhere in your mix—the more the better.
You'll also need to describe how you used them: Which plugins, on which tracks, which presets, plus any other info you feel is important.
Submissions should be in mp3 format, maximum file size 10 Mb.
You must own all the rights to the song you submit.
The winner will be required to send us their original session.
No more than two entries per person.
If you don't already own the JJP Artist Signature Collection, you can download the JJP Artist Signature Collection demo and use it for the competition. If you've already demoed it, call Waves Tech Support at +1-865-909-9200 ext. 1, and they'll give you a special 7-day demo extension.
The JJP Mixing Competition will run from November 15th until December 15th 2010, and the winner will be announced shortly thereafter.