Blip Interactive, Palm Sounds and SoundCloud have teamed to bring to you the Nano Competition. They challenge you to push the limits for mobile music creation and create the biggest track using the smallest studio; the NanoStudio.
NanoStudio combines sampling, synthesis, sequencing and mastering in a single application, taking mobile music making to a new level. Record your ideas in real time, mix synth layers with samples, compose and arrange your tune using the powerful sequencer and bring the mix alive with real time effects such as reverb, waveshaping and delay. You can use your own samples or record them using the microphone. NanoStudio's low latency audio engine is custom engineered for iPhone, capable of delivering an amazing 48 voice polyphony in CD quality stereo.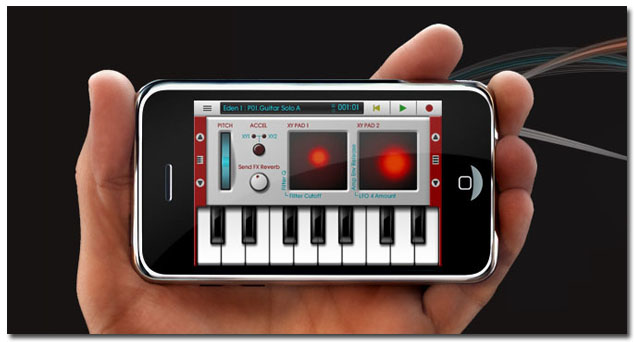 How does it work?
Create an original track with NanoStudio (get it from the App Store)
From within the app, share your track to SoundCloud and make sure you submit it to the official NanoStudio group
The track will automatically show up on this page within the next hour
The competition runs until December 15, 2010
Who wins? Equal prizes go to…
The track with the most votes
And the jury's favorite
What are the prizes? Each winner gets…
1 MIDI Mobilizer from Line 6
1 pair of the "smallest earphones in the world" from JAYS
1 year of SoundCloud Pro account
1 SoundCloud t-shirt
And don't forget to share the tracks you like and invite your friends to vote!