The developers of Korg DS-10 (who originally worked at Cavia and AQ Interactive) have formed a new studio called Detune, and are continuing the work of emulating Korg synthesizers on the DS. The new software, Korg M01, is designed to replicate the functions of Korg's best-selling synthesizer, the M1, which has been dubbed a "music workstation" (combining a keyboard, synthesizer, and sound module).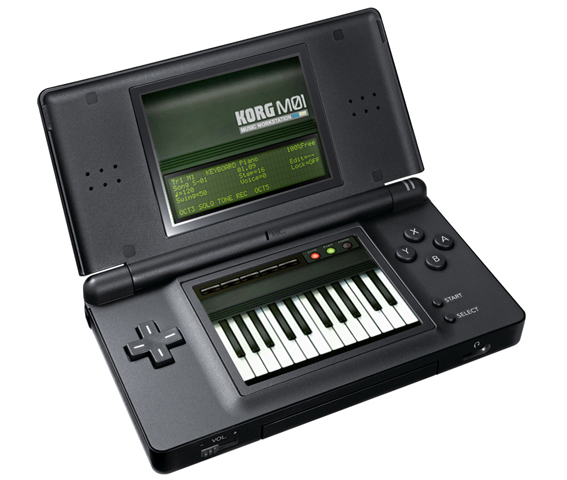 M01 will be available to amateur musicians (and other DS owners) in Japan this December exclusively on Amazon, evidently published by Korg and Detune themselves. A limited edition has also been revealed. The company has yet to say a word (or emit a pleasing tone) regarding a release outside of Japan.
Main features:
– 8-part multi-timbral synthesizer with 342 sounds including whole of the original PCM data in the KORG M1 (maximum 12 voices)
– 8-track sequencer (maximum 64 steps per a sequence) – 1 Master effect: Reverb or Delay
– Simple and well-composed screens structure: Track overview, Sound browser, Sequence edit, Mixer, and Keyboard
– Easy input mode for notes, chords, and drums with Touch control screen
– Exchange of song data between the others with Nintendo DS wireless system
KORG M01 will be released in Japan in December, 2010. Detune are planning the international sales.
(Story via Joystiq)