Editors Keys launched its new wireless shortcut keyboard, designed for Apple's Logic Pro X software, which helps you edit faster than ever by offering you all of the major shortcuts at once.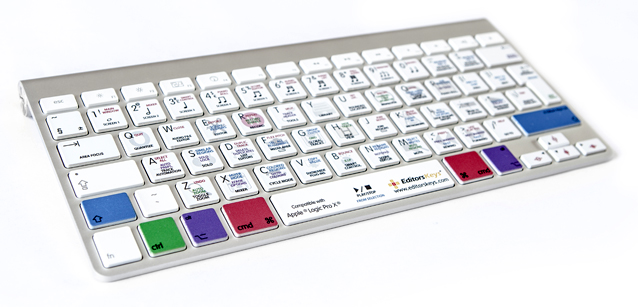 Editors Keys
The new keyboard for Logic Pro X features over 150 shortcuts and a new manufacturing technique, which allows extra shortcut icons to appear below the text on the keyboard. This greatly improves the design of the product.
The new keyboard is manufactured using an official Apple keyboard, so fits in perfectly with your current Mac setup.
Editors Keys worked with the Logic Pro X Community to create a new style of Logic Keyboard, which not only makes it faster to edit within Logic, it also makes it easier to understand.
"It's great working with the audio community to create a new product. You encounter issues from a 'real world editor' perspective that you just can't obtain from the office. The feedback and testing has been priceless." Says Mark Brown – Company Director of EditorsKeys.com
The keyboard is available for £109.99 from this link.