Repetitive, warm bliss is what exits the mix buss when Matt Karmil operates his gear. The way he uses and abuses both old and new technology has garnered a lot of attention, and has recently resulted in the release of the magnificient 12″ A Lot To Share – a true testament to the gardener principle: things covered in dirt tend to grow.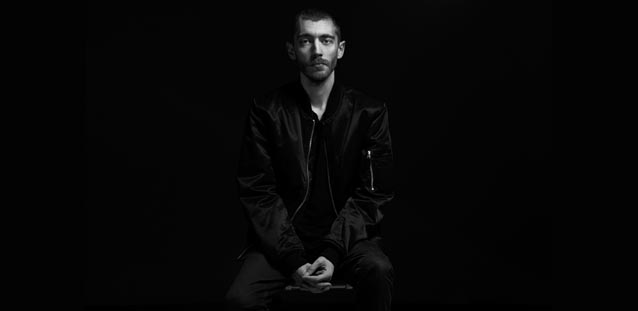 Congratulations on the release of A Lot To Share! How did that come about?
– This latest release is on PNN, which has very close ties to Kompakt. It actually became a solid plan last year at the Kompakt 20th birthday party in Barcelona, on the Sonar weekend – I'd already done the Change remix for PNN which was starting to get played a lot. They asked me if I'd like to do an artist album, and I jumped at the chance. The A Lot To Share release is the first EP from my album, which will be out April 28.
Your sound is unpolished, but in a very pleasant way. What methods do you use to capture this gritty vibe?
– Well, I have many many samplers… Not quite a complete collection, but certainly all of the main classics (no fairlight CMI yet though) and I use these specifically for their textures – Akai S612 and the Casio SK1 are probably the most used right now. I like to capture these sound sources into the Octatrack, then sequence from there. I also love to use tape machines – the track 'a lot to share' is straight from the Octatrack onto tape (Studer A80 mk 1) , then cut to vinyl, whereas 'needs change' uses several tape machines (MCI 24 track, Otari 2″ 16T rack and Fulltone TTE). Everything on that one came out of the Octatrack as a stereo source. I often layer more crackle and I have a lot of ambiences that I like to slow down and use to give different environmental / historical feelings to my music. The process of cutting vinyl and the textures that brings also interests me a lot.
How did it all start out? When did you become interested in producing electronic music?
– I've been making electronic music since I was about 16 – 17, but I'd never sent anything out. So this stuff only started to get exposure after meeting all these lovely people in Cologne and starting to realise that I was making something that other people could enjoy too.
Which artists do you think really push the limit at the moment?
– Anthony Naples, Jay L and Samuel (both on brstl) Borrowed Identity, DJ Koze, and of course Neneh Cherry.
Check out Matt Karmil's artist profile on Kompakt.
Interview by Elektron | Photo: Fredrik-Skogkvist