Eventide is proud to announce the release of H3000 Factory and Blackhole 64-bit plug-in update supporting AAX64/Pro Tools 11 and VST Mac. They know that many of you have been waiting – thanks for your patience. To celebrate this release, they're running a super sale starting today through April 30, 2014.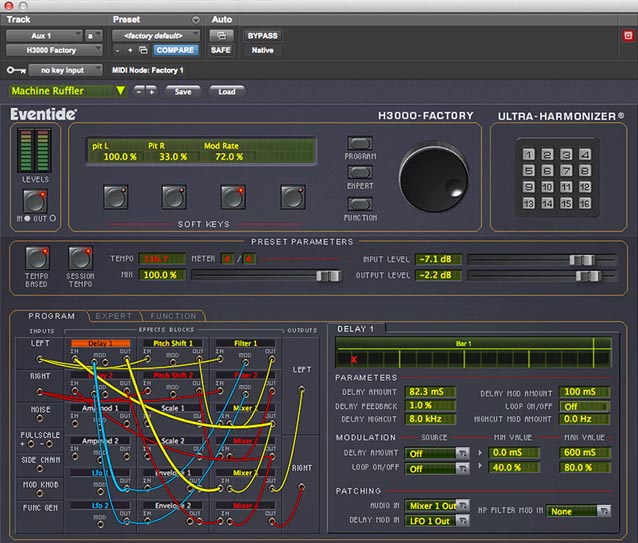 The Ultimate Effects Toolkit
The H3000 Factory Harmonizer Native plug-in for AAX, VST for PC, and AU is a re-creation of several algorithms from the H3000 that combine pitch, delay, modulation, and filtering in a modular interface. It features over 450 presets including over 100 new artist presets and over 100 original presets from the H3000.
For the new installers (FREE for H3000 Factory and Blackhole Native owners) and more information about the plug-ins click here. Purchase here or at your Eventide software dealer.