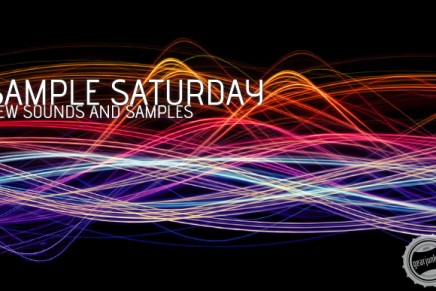 Below are some of the new releases we have encountered this week on the Loops and Samples front. Just like the quality of the audio software we use these days the quality of the content we use (loops and samples) equally matches the high standards of this software. Below is this weeks selection.
Irrupt
The Looploft
Zane Gedler – Beat Drums Vol 2
Loopmasters
Black Friday Instrument Bundle
Black Friday Drum & Bass Bundle
Lack of Afro – Soulful Orchestra
Boxcutter – Cosmic Dub Electronics 2
Real Strings – Classic Soul Strings
Organic Trip Hop & Scratch Vol 2
Producerloops
Future Dance Cult: Epic Electronica
Cinematic Hip Hop Bundle (Vols 1-3)
Tunecraft Urban Inspiration Loops
SampleLogic
Time+Space
Gothic Instruments DRONAR Rolling Percussion
For a complete list of sample/loop vendors visit the Sample Saturday Link Compendium.
Press contacts can send Sample Saturday news to press@gearjunkies.com.