Industry rumours revealed that Apple is developing a FireWire audio interface for GarageBand. Apple Computer is expected to introduce a new audio interface for GarageBand users in the coming months. The analog FireWire audio device, the first product of its recently created iPod division, will allow users to directly record audio using any Mac and Apple's GarageBand music studio application. According to reputable sources, the company is on track to begin manufacturing the device overseas next month.


The device, code-named Q97 or ASTEROID, has been under development at the company for the better part of the year. Typically referred to as a breakout box in the music recording industry, the external audio device attaches to a computer and offers audio inputs and outputs for attaching instruments or other audio sources. Apple is reportedly building the device around GarageBand, its popular application for aspiring musicians.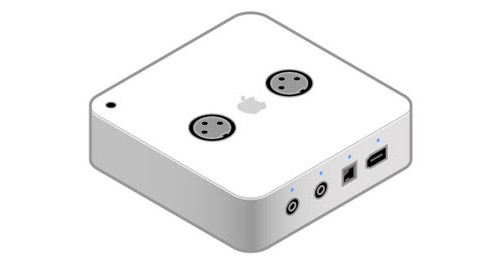 According to sources, Asteroid will include two XLR/ TRS audio input connectors, two RCA analog output jacks, and a standard headphone jack. The device will draw power through a single FireWire 400 port and include a phantom on/off power switch. In addition to the aforementioned specs, a more advanced version of the Asteroid device—recently seen floating around the Apple's Cupertino campus—sports an additional S/PDIF optical output port; however, it is unclear which version the company will ultimately send to manufacturing.


Asteroid will require Mac OS X v10.2.8 or later, iLife '04 or later, and a computer with a built-in FireWire port. A forthcoming revision to the Mac OS X Sound Preference Pane will reportedly allow Asteroid to interface with Apple's Soundtrack, Logic, DVD Player, and other third party applications. Meanwhile, revised FireWire Audio sound drivers have already appeared in early versions of the company's Mac OS X 10.3.7 Update.


The device will retail for approximately $129 – $149.