Applied Acoustics are pleased to announce a free update for Ultra Analog VA-1. This update includes the following bugfixes and enhancements:

– The Ultra Analog Audio Unit plug-in now pass the Logic 7 validation

– MIDI program changes work in Pro Tools and in Cubase

– Performance problems caused by denormals have been fixed on Windows

– The Ultra Analog VST plug-in now works in Orion

– There is no more noise or stuck notes when changing presets while playing

– There is no more portamento effect when playing the first notes of a newly loaded preset
– The manual has been updated

– Corrected a problem with the Locate command

– Effect presets now load correctly in the RTAS version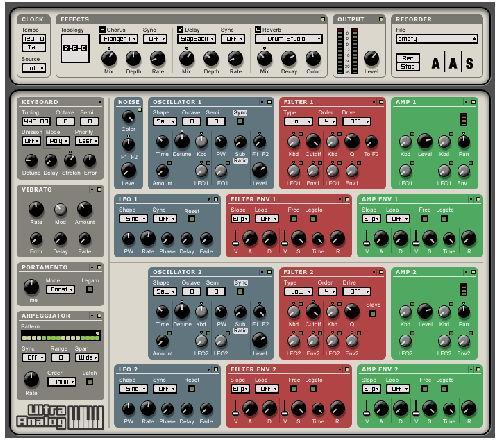 This update is for Ultra Analog VA-1 v1.0 users who made their purchase before the 24th of November 2004. Visit www.applied-acoustics.com/ultraanalog_downloads.htm for this free update.