Way Out Ware has perfected the first software synth version of the classic ARP 2600 analog synthesizer: the new TimewARP 2600.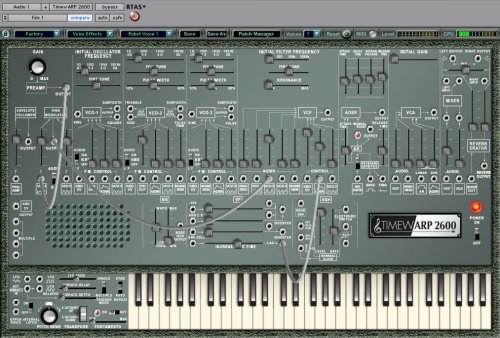 According to Way out ware this is the only ARP 2600 emulation product endorsed by its creator, Alan R. Pearlman.




By developing our own proprietary and optimized virtual analog oscillators and filters, WOW brings the most accurate digital reproduction of the 2600's fat analog sound to your desktop. All of the original control features from the ARP 2600 are there, and because you can now save your carefully programmed patches, the TimewARP 2600 is even better than the real thing.
The first release of the TimewARP 2600 is an RTAS plug-in and runs under Digidesign Pro Tools 6.1 and later versions, on either Apple OSX or Windows XP.




Future platforms including TDM, Audio Unit, and Windows VST are planned for release in the first half of 2005.