DJs are provided with Low Pass, Band Pass, and High Pass filters, along with Resonance, Q-Factor, and Dry/Wet controls. Any combination of filters can be combined, and a rotary tempo control allows DJs to make the filters sweep at practically any speed they desire. Finally, every filter parameter can be stored to any of 3 filter recall banks, which allows the DJ to engage their own filter settings at the touch of a button.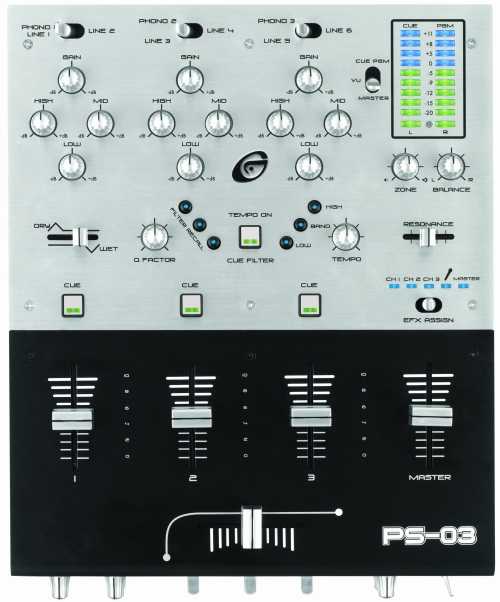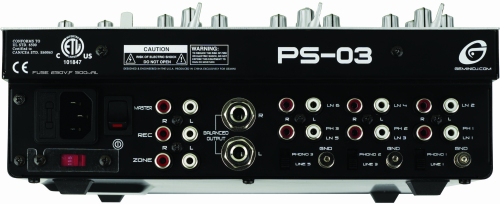 This unit comes with all the standard PS series features that make this line of mixers a stand out in the industry. The 6 line, 3 convertible phono/line RCA inputs, front panel located cue section with rotary cue volume & CUE/PGM controls with split cue switch, master, record, & zone RCA outputs, ¼" balanced outputs, triple ground screws for easy connectivity, removable face plate for user replaceable Rail Glide cross fader, and whole lot more inside the solid black and silver aluminum chassis make this unit hard to resist.



The PS-03 is a high quality DSP filter effects mixer at a price that's out of sight. Few can compete with the functions, specifications, and style of the PS series mixers brought to you by Gemini Sound Products.