Wizoo has unveiled the first five Xpansions for Xphraze, as well as the official release of version 1.2. Xphraze now supports AU for Logic 7 users. All Xpansions include Xphraze 1.2 but the new version can also be downloaded at www.wizoosounds.com.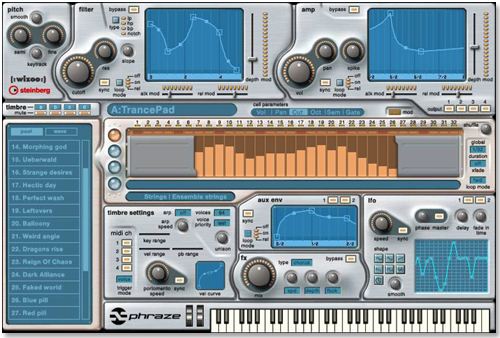 All five expansions contain new samples, phrases, styles and combis recorded and programmed by professional sound designers and musicians from all over the globe. Designed to cover a range of styles from movie scores to Industrial, each expansion offers a rich selection of new and amazing samples and sounds that let you instantly increase the possibilities of your Xphraze.


Priced at USD 49.00 each, Xphraze Xpansions are available directly at www.wizoosounds.com (online). In addition, Wizoo is offering a package of all five Xpansions for a limited time only – for USD 199.00
Xphraze Xpansions:

– Analog Impact by Christian Halten and Jörg Hüttner
– Chronic Beatz by LA Riot
– Mad Synth Explosion by Matthias Klag
– At The Club by Cem Oral aka Jammin' Unit
– Trance Explosion by Pop



For more information please visit www.wizoo.com or check out our Xphraze product page (link below).


The Xphraze is also sold and distributed by Steinberg.