Apple Computer is expected to introduce a new audio interface for GarageBand users in the coming months. The analog FireWire audio device, the first product of its recently created iPod division, will allow users to directly record audio using any Mac and Apple's GarageBand music studio application. According to reputable sources, the company is on track to begin manufacturing the device overseas next month.


The device, code-named 'Q97' or 'Asteroid,' has been under development at the company for the better part of the year. Typically referred to as a 'breakout box' in the music recording industry, the external audio device attaches to a computer and offers audio inputs and outputs for attaching instruments or other audio sources. Apple is reportedly building the device around GarageBand, its popular application for aspiring musicians.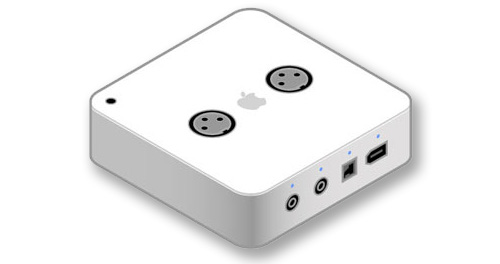 Several Mac sites firmly mentionned that an audio interface "made in Apple" may be released and this rumour apparently resurfaces. Indeed according to various sites (macgénération, appleinsider), it seems that this famous interface audio (Asteroid or "Q97") does exist. Our colleagues base their judgement on the resources of the GarageBand 2 application, in which you can find an image file "asteroid.tiff" whose creation date goes back to November 13th 2004.
Asteroid is expected to be an audio "breakout box" used to connect multiple audio instruments into one midi interface. Initial rumors began in November 2004, and leaks eventually led to Apple's legal charges against multiple online rumor sites for disseminating the information.


We keep a close eye on this matter, and as soon new information arises we will let you know of course.