Stanton has announced their new T-Series – turntables. The T-Series includes the new top of the line T.120 and T.120C turntables as well as the new T.80, T.60 and T.50. All of Stanton¹s new turntables will be available through authorized Stanton retailers.


³The T.120 is the most beautiful and well-thought out turntable Stanton has ever produced,² says Pablo La Rosa Marketing Manager. ³It has the industry¹s strongest direct drive motor, along with the features that pro DJs have always wanted. We¹re also very excited about the rest of the new T-Series, since they each offer excellent capabilities to their respective markets.²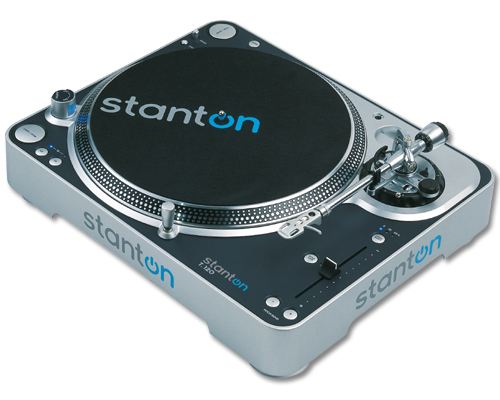 Each of the five new Stanton turntables offers specific features that appeal to different DJ applications and levels of experience. Designed for professional DJs, the T.120 (straight arm) and T.120C (curve arm) offer a tremendously strong direct drive motor (pushing out 4.5 Kgf-cm of torque). Features of the T.120 and T.120C include dual Start/Stop buttons and Reverse button, Start/Brake speed adjust controls, Motor Off feature, selectable pitch control with quartz lock, and more. The new turntables also look high-tech and tough, with a beautiful new high-quality aluminum industrial design.
The Stanton T.80 brings futuristic looks and the latest digital technology together in a world-class turntable with a powerful direct-drive motor. Several features of the T.80 are unique, like its built-in Key Lock that allows DJs to adjust the tempo of a record without affecting pitch. The turntable¹s S/PDIF digital output makes the T.80 great for archiving vinyl or for use with a digital mixer.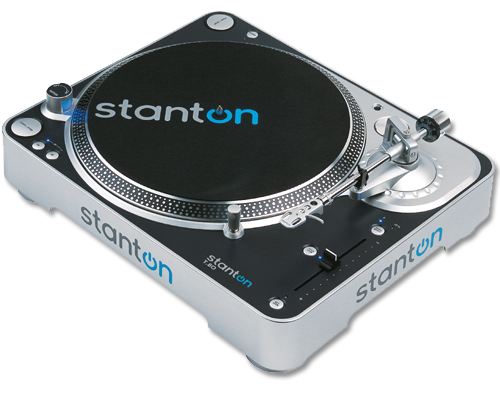 The T.60 is Stanton¹s most affordable direct drive turntable. It features a powerful motor, a straight tone arm ideal for scratching, plus two Start/Stop switches, a pitch control slider and removable target light. The T.50 is an entry-level turntable that offers excellent performance for its affordable price. The T.50 is a belt drive model that boasts professional features like a skip-resistant straight tone arm, two Start/Stop switches, a
pitch control slider and removable target light.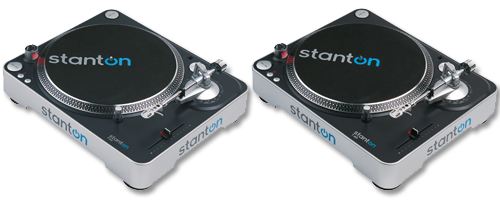 We have no information yet on pricing. For more info on the new T-series visit www.stantondj.com or check out our productpages for Hi-Res images of the new T-series (links below).