BIAS, Inc. is pleased to announce Peak Pro 5, the fifth generation of its award-winning professional stereo recording, editing, mastering and delivery software. On the Macintosh platform, Peak is the established leader for professional dedicated stereo recording, sample editing, processing, mastering and delivery, and version 5 adds a host of new high-end features to the already robust feature set.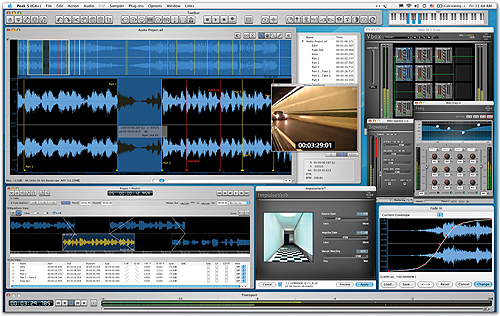 Additionally, an Extended Technology edition, Peak Pro XT 5, will also be available which features five brand-new BIAS plug-ins: Repli-Q, Sqweez-3 and -5, PitchCraft, Reveal and GateEx. Peak Pro XT 5 will also include BIAS SuperFreq 4-, 6-, 8-, and 10-band paragraphic EQ, as well as BIAS' highly acclaimed SoundSoap and SoundSoap Pro audio restoration plug-ins.


"We're thrilled to be unveiling Peak Pro 5," said Jason Davies, VP Worldwide Sales for BIAS. "The evolution of the Playlist with the new graphic view, as well as the replication-ready CD burning, the optional DDP file export, and the many other new features and enhancements in version 5 render Peak unrivaled as an all-in-one solution for professional sound design and CD mastering on the Mac. We're also pleased to introduce Peak Pro XT 5, a bundle that adds a tremendous amount of both new and existing BIAS plug-in technology at an amazing price."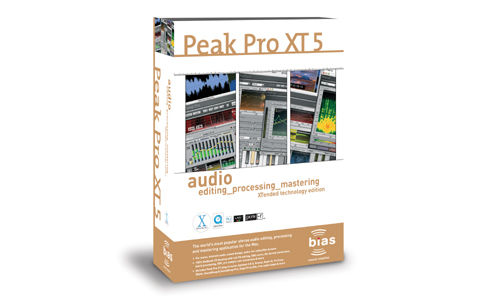 Pricing & Availability:

Peak Pro 5, and Peak Pro XT 5 will be available Q2 2005 through the worldwide network of authorized BIAS dealers and distributors. Peak Pro 5 will have an SRP of $599 US and Peak Pro XT 5 will have a suggested retail price of $1199 US. Customers who purchased the full edition of Peak before April 1, 2005 can upgrade to Peak Pro 5 for $179 US. Customers who purchase the full version of Peak after April 1, 2005 can upgrade to Peak Pro 5 for a nominal fee of $39 US. Upgrade pricing from other editions of Peak and crossgrade pricing to Peak Pro XT 5 will be announced at a later date. Additional information can be found at www.bias-inc.com or check out our product pages (links below).