We announced sometime ago the Vestax Groovecaster.
A turntable/guitar. We did not take this seriously, but its a fact now. On the Frankfurt Messe Vestax showed us the STC-V1.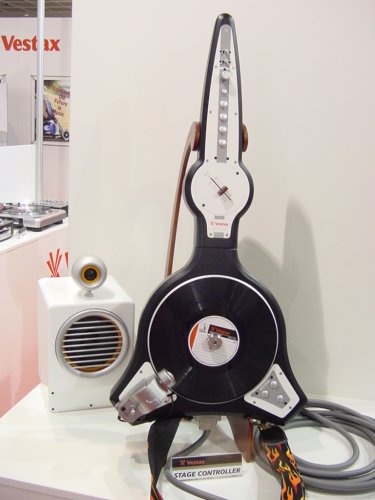 The Vestax STC-V1 is a guitar looks digital controller that allows you to control a Cd player like the Vestax CDX-05 with the Tascam TT-M1 unit.



The STC-V1 has a a built in PCV fader, allowing the DJ full ability to cut, scratch or cue like any other player without skipping.



Features:

-CDX-05 movement and technology

-3 cue points

-Sampling system, full record and loop functions

-Flanger effects

-Pitchband knob allowing full control of your speed in sound

-Start/stop switch

-33/45 switch

-10″ vinyl platter



The product on the Frankfurt Messe is a prototype, so prices and shipping dates etc. are not known at this time.
Controller: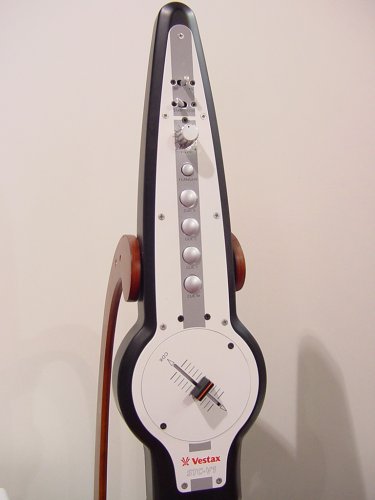 10″ vinyl platter: