FabFilter proudly presents FabFilter Volcano, a versatile filter plug-in with many modulation options. Of course, FabFilter Volcano is based on our unique digital filter technology that brings you the best filters you have ever heard!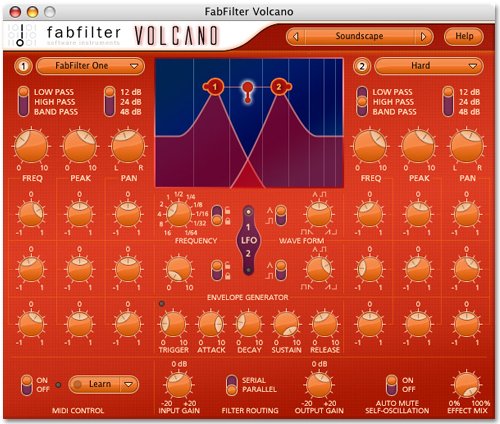 Features:

– Best filters you have ever heard

– Five filter characteristics

– Low-pass, high-pass, band-pass

– 12/24/48 dB/octave

– Filter panning

– Interactive filter display

– Two LFOs with tempo sync

– Triggered EG

– Flexible modulation

– MIDI learn

– Smart parameter interpolation

– Platform-independent presets

– Sample-accurate

– For Mac OS X and Windows


For more information on Fabfilter Volcano please visit www.fabfilter.com or check out our Volcano product page (link below).