Edirol Corporation today introduced the MA-1EX USB powered speaker system for mobile computer users. The MA-1EX are small yet powerful speakers for users that need better sound and more power than their computer speakers can provide.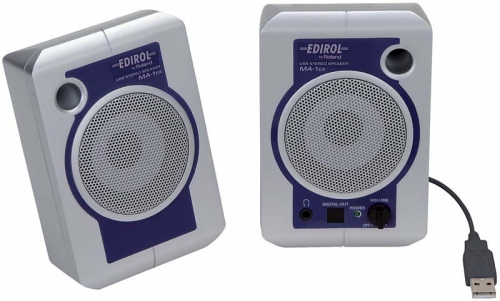 The MA-1EX are simple to use and plug and play on any Windows or Mac OS based system. The MA-1EX also feature a bass enhancer for a fuller sound, 1/8" headphone jack and S/P DIF output. An integrated USB cord wrap is also provided for portable cable management.
The MA-1EX will be available in the fourth quarter of 2005.