According to the Propellerhead website Reason 3.0.3 is available for download. This is a maintenance update for Reason 3.0 users that brings enhanced performance and stability and a few new additions.
Additions in Reason 3.0.3:
* Added Remote support for the Frontier Design Group TranzPort wireless controller
* Added Remote support for the M-Audio Ozonic
* Track mute and solo for selected track now controllable from Remote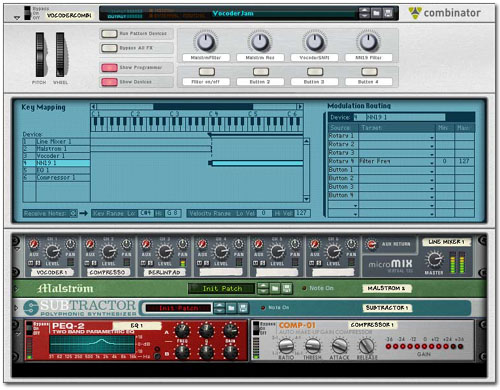 Reason 3.0.2 – Propellerheads initially released a version called 3.0.2 that was replaced by 3.0.3 only hours later. Version 3.0.2 had an anomaly that would cause problem when browsing very long file lists with the browser. The problem only affected the Mac platform. If you have version 3.0.2, Propellerheads recommend that you download and install Reason 3.0.3 from the download section.
Fixes in Reason 3.0.3 – This is a list of issues in Reason 3.0 that were fixed in the 3.0.3 update:
– Keyboard Control
– Pattern Change Automation
– Triggering the RV7000 Gate
– "Bad Format" when opening NN-XT patches or songs
– Remote Override of Dr.REX Preview
– Replace mode recording
– Loud noise when playing back in Loop mode
– "Unknown Exception" on startup (Windows only)
– "Internal Error" when opening a Reason song in ReWire mode (Windows only)
– No hard drives shown in the Browser (Windows only)
– New files not shown in the Browser (Windows only)
– Wrong file dates and times shown in the Browser (Windows only)
– Automation of Combinator controls
– Pattern device Resolution can no longer be remoted
– Hard to edit sequencer data during playback
– Program continues to draw or move data just after I release the mouse button (Mac only)
– Remote issues
– Performance problems
– Overall performance optimizations
For more detailed information on the FIXlist please visit the Propellerheads website. The version 3.0.3 update for Reason is here.