Voxengo has updated its Deconvolver plug in. Deconvolver is a standalone Windows application which allows audio engineers to recover impulse responses from previously recorded test tone sine sweeps by means of a highly precise deconvolution process.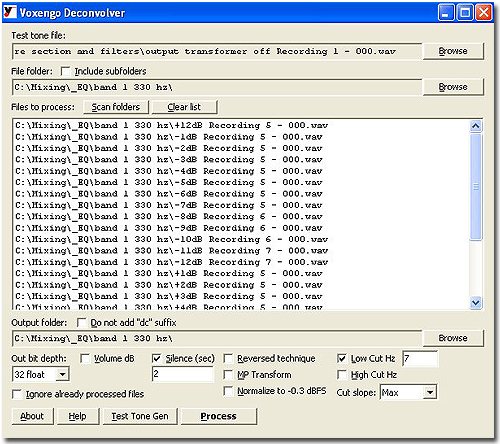 This version has been totally reworked since the previous version release. The total rewrite allowed us to fix a range of various issues and improve the overall functionality: now Deconvolver supports multi-channel files; all created files now have a "dc" suffix added to them – this ensures that original files would not be overwritten during conversion. Version 1.9 also fixes problems with the "Reversed technique" mode that were available in the previous version.
Alterations to the previous version:
* Complete rewrite of the application.
* Multi-channel support implemented.
* Now, by default Deconvolver creates new file appending the "dc" suffix.
* Problems with the "reversed technique" fixed.
A demo version of Deconvolver is available at the Voxengo website.