Wusik has updated Wusikstation to v2.0.1. Wusikstation is a hybrid vector and wavesequencer Sampler for VST Hosts.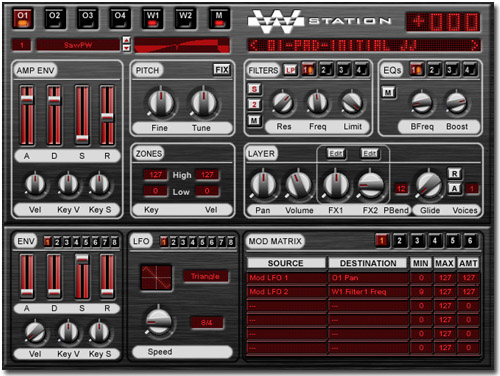 The following changes have been updated in v.2.0.1.
* Fixed problems on loading V1 songs.
* Fixed all stability problems.
* SN edit-text and FX rename edit-text now works again
* Removed the BNK loader option, you can convert BNK files to WusikPRST files instead. They are much easier to organize.
* If you open a V1 song and tries to save it again, it will only save the current selected preset on V2 format, instead of the whole V1 Bank.
* Loads FXP files now.
* Fixed a bug when loading non-looped WAV files
* Fixed problem in LIVE (other hosts?) The Preset-Browser was not showing up.
* Better File-Find function.
* TAB can be used to switch layers. Maybe you will need to use CTRL+TAB in some hosts.
* Fixed a problem with the W2 Layer, it wasn't playing until you loaded 2 waveforms.
More information on Wusikstation is available on our productpage (link below). A free demo is available at the Wusik website.