Ableton has released an upgrade for Live (latest version is 5.0.2.b8). Ableton Live is the only solution designed for each stage of the musical process, from creation to production to performance. During production, Live provides all of the professional tools and studio compatibility required to complete and perfect projects. On stage, Live delivers the expressive control and stability that innumerable performing artists have come to rely on.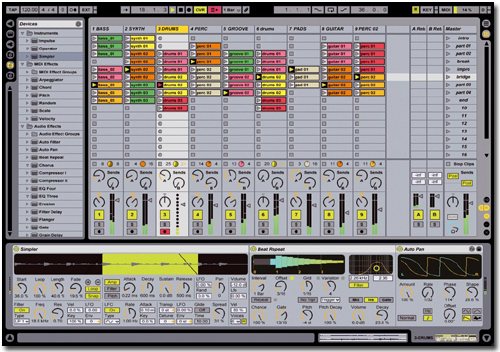 Fixes in this version (v.5.0.2b8):
* Fixed: Memory leak: Depending on the audio buffer size, the number of audio clips within a Live set and the number of audio clips with the 'RAM' switch activated there was a memory leak which could in a worst case increase the memory usage because an overflow in an internal queue.
* Fixed: Sample offset modulation: A negative sample offset modulation would not work properly at clip start.
* Fixed: Browser: Recursive alias: Under certain conditions with recursive folder aliases Live would freeze when switching the browser root up.
* Fixed: Filter-curve views: Filter-curve view would not displayed properly after a sample rate change.
The upgrade is free for registered users at the Ableton website.