Phoscyon is a great Acid-Line synthesizer (particularly untypical low pass filters with 18db/oct dumping and constant resonance amplitude in the whole frequency domain). D16 equipped it with an arpeggiator – irreplaceable in electronic music and integrated, perfectly fitted distortion effect, which without Acid music practicly does not exist.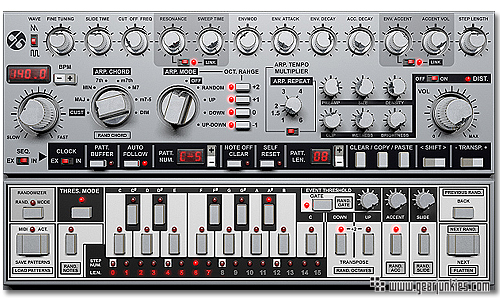 After almost a year of rumours and MP3 samples on the D16 Group website, they finally released a DEMO version. You can try it for 60 minutes at any time you want!
Limitations in the DEMO version are:
– Loading/saving from internal sequencer disabled
– Works only in SEQ INternal mode
– Instrument stops playing after 60 minutes of processing
Get the DEMO at the D16 website.