Tritone recently released ColorTone, which is a Tone Box that simulates the signal path of analog devices through the use of convolution and various proprietary non-linear processes. ColorTone is designed to provide analog-like character and flavor to the modern digital audio workstation.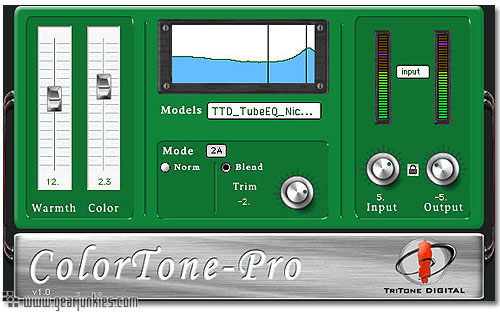 ColorTone is available in two formats: ColorTone-Pro and ColorTone-Free.
ColorTone-Pro allows the user to load their own samples (instructions for sampling your own equipment are included) and provides the user with our custom-coded Warmth algorithm to enhance the signal-path with extra harmonic goodness. ColorTone-Pro comes with a selection of classic samples.
For more information on ColorTone please visit the TriTone website.