NATIVE INSTRUMENTS is excited to announce that the B4 II is now available in stores worldwide. The B4 II is the new version of the famed software instrument that made the full sonic potential of the classic drawbar organ available to countless musicians for the first time.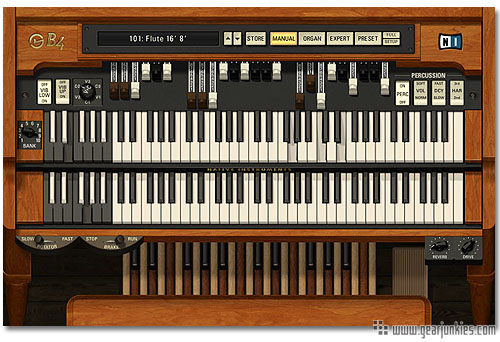 The new version offers even more authenticity and flexibility due to further significant advances in sound synthesis and amplifier emulation technology, and brings a wide range of additions and improvements that make it the most versatile and easy-to-use virtual drawbar organ both in the studio and on stage.
B4 II is available for a suggested retail price of $229 / 199 Euro from authorized dealers and in the NI Online Shop. An update for existing B4 owners is available for $ 99 / 79 Euro.
Update:
NATIVE INSTRUMENTS has announced that a demo version of the B4 II is now available. The B4 II demo version is now available as a free download for Windows and Mac OS X on the NI website.
For more information, please see the NI B4 website.