Allen and Heath have announced at the NAMM show that the much sought after XONE:3D Universal DJ Controller is now shipping.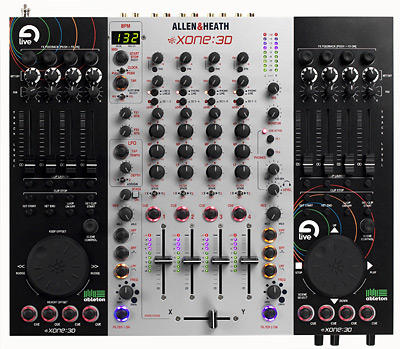 The Xone:3D is a unique performance DJ controller that for the first time enables the seamless integration of computer-based digital media into the traditional DJ workspace. Combining a fully featured, high specification professional analogue DJ mixer with a comprehensive MIDI control system and a high end multi-channel USB soundcard, the Xone:3D has been designed in conjunction with some of the world's most cutting-edge DJ/producers.
For more information on the Xone:3D please visit the Xone website.