FXpansions VST to RTAS Adapter v2.0 is the solution Pro Tools users have been waiting for. This ultra-integrated adapter enables VST effects plug ins and VST Instruments to be used seamlessly and transparently in Pro Tools and Pro Tools LE sessions.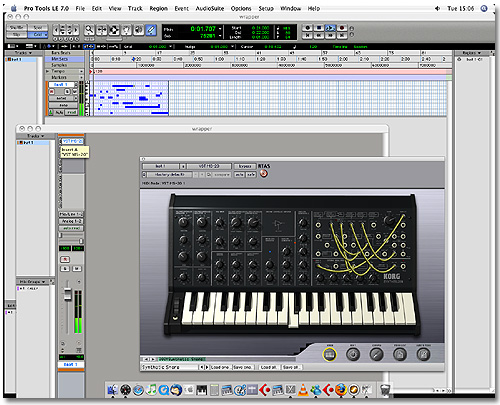 Feature highlights include:
– Pro Tools 7 RTAS optimized, enables access to even more plug-ins simultaneously
Flexible, crash-proof configuration utility that can't be crashed by bad or corrupt
plug-ins
– Much improved CPU performance – uses virtually no CPU power or memory
– Full support for multiple outputs from VST Instruments with multi i/o capability
– Sophisticated plug-in configuration utility with robust plug-in validator
– Tempo / song synchronization for effects and instruments – sync groove boxes and modulation-FX to your song
– Latest VST2 features are supported including sample-accurate timing and parameter automation.
– Loads and saves VST instrument preset / patch banks and allows you to re-name individual plug-ins
Price and Availability:
VST-RTAS Adapter v2 is available as a direct download from FXpansion's online store for $99 / €75 / £55, excluding local taxes where applicable.
VST to RTAS v1 customers can upgrade to v2.0 for $49.00; we are also offering a grace period of free upgrades for customers who have purchased VST to RTAS v1.x on or after October 1st, 2005.