IK is proud to announce the launch of the new Ampeg SVX website. The highly anticipated release of Ampeg SVX from IK Multimedia is the first bass amp plug-in modeled after the leader in bass amplification, the legendary Ampeg!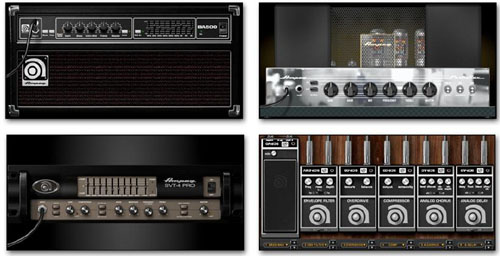 Ampeg® SVX sets the future standard of software bass amplification! With over 20 ultra-accurate component-by-component models of signature bass amps, stomps and more, you can mix and match between amps and cabinets of the most sought-after Ampeg gear to produce an amazing 24 bass amp combinations.
Not just for bass players, Ampeg® SVX's signature sound and creative options give musicians a new palette of amps, stomps and effects to create music with. Ampeg SVX is expected to ship soon with an MSRP of $399/Euro329.