Symbolic Sound Corporation announces that Kyma X.32 (released on 13 March 2006) is a Universal Binary that runs on the new Intel-based Macs as well as on PowerPC-based Macs and Intel-based PCs running Windows.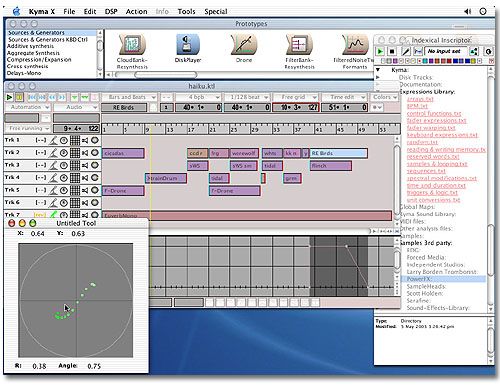 This is good news for Mac laptop users: Kyma runs as much as 3.3 times faster on the MacBook Pro than it does on the popular 1 GHz G4 PowerBook. Symbolic Sound's Kyma sound design software is known for its sound transformation capabilities and is used by sound designers for film, music, game development, and advertising.
Pricing & availability:
Kyma X.32, the latest update to the world's most advanced sound design environment is now
available free to registered Kyma X owners. Kyma X.32 runs under Macintosh OS X (on both PowerPC and Intel-based Macs), Windows XP, and Windows 98/ME/2000 and Macintosh OS 9.2.