The Fatman Fiddler is another addition to the TL Audio Fatman line. Next to the FAT1 stereo compressor and the FAT2 pre-amp/compressor, they launched the Fatman FAT Fiddler.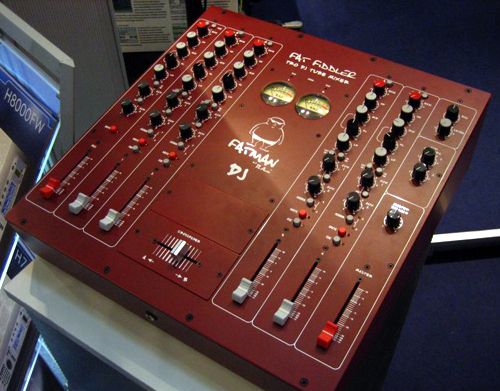 The FAT Fiddler is a Dj console developed under the Fatman initials. TL Audio first entrance into the Dj market.
The FAT Fiddler has four stereo channels with one dedicated microphone channel. All channels include a 3 bands parametric equalizer, input gain and a EQ bypass switch.
More details aren't available yet, Also there are no release date or selling prices at the moment. If there is more news we will let you know as soon as possible.