In response to the many requests concerning the new Eclectic Breaks ProX cross fader and its compatibility with the 1601 series.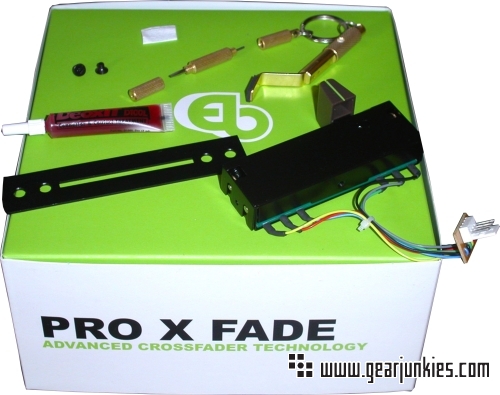 This customizable scratch fader is quickly being hailed as the best in the industry and many believe that the combination of Urei and the ProX fader would create the ultimate scratch mixer available on the market!
The ProX fader is fully customizable enabling you to adjust the tension and the cut-in point of the fader allowing every dj to create their perfect crossfader to suit their cutting style. Couple this with a Urei 1601 series mixer ergonomically designed to complement the scratch dj with open battle area, clean spacious layout, curve control on all faders and the option of arguably the most dj friendly sampler and effects units (built in) on the market and you have one killer scratch mixer.
Many Djs are getting very excited about combining these two cutting edge products to create the ultimate scratch mixer.
For more ProX fader information please visit www.eclecticbreaks.com