Ableton announced Sampler, an advanced sound design and sound sculpting instrument available as an upgrade within Ableton Live 6. In addition to providing perfect host integration, Sampler offers fresh sound design possibilities through its unique processing and modulation options. When combined within Abletons Instrument and Effect Racks in Live 6, multiple Samplers provide unprecedented depth of control, automation and sonic possibilities.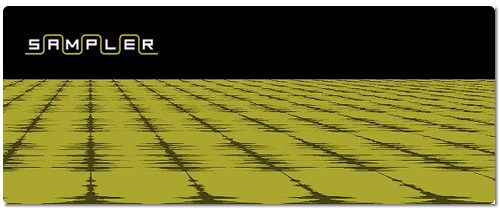 In the Zone – Each instance of Sampler can host any number of sample zones. Key and velocity ranges as well as crossfades can be defined using a graphical editor. Numerous playback and looping options can also be set up for each zone. Sampler helps with mapping and also helps find appropriate loop points.
Most importantly, Sampler integrates perfectly with Live. Its GUI will be instantly familiar to users accustomed to Live's look and feel. Its short loading times and efficient handling of large-volume libraries provide the sensation of a light-weight yet powerful engine.
As with any Ableton instrument, users can modulate Sampler's controls with clip envelopes, stack Samplers, attach effects and save projects including all samples used by Sampler to send to a colleague for collaboration.
Format Friendly – Sampler avoids RAM shortages and loading-wait times by employing Live's disk preloading technology. Sampler also gracefully imports common sample formats, including AKAI S1000, S3000, GigaStudio, EXS, SoundFont and (non-encrypted) Kontakt. Sampler can also access and edit Ableton's own Essential Instrument Collection shipping with each boxed version of Live 6.
Unique Processing and Modulation:
* FM/AM. Dedicated oscillator can modulate samples by frequency or amplitude, enabling selective harmonic or disharmonic enrichment of the original timbres.
* Filter/Saturation. Every voice is processed with a "morphable" multimode filter and polyphonic saturation stage.
* Modulation. Three LFOs, five multimode envelopes and various MIDI inputs serve as modulation sources. Each aspect of the original sample, including sample start and loop position as well as loop length, can be polyphonically modulated, extending the instrument's functionality in the direction of wavetable and granular synthesis.
Sampler Pricing and Availability:
Sampler will be available for 199 USD / 169 Euro to Live 6 users via the Ableton webshop in September 2006.
Sampler and Live 6 Beta Test:
Beta testing for Live 6 and Sampler will begin in late July 2006. This is a great opportunity for users to get a firsthand look at what Live 6 and Sampler have to offer. To participate in the public beta test, please sign up to receive the Ableton newsletter and watch for details.