Reverence is a plate reverb simulation inspired by vintage digital hardware. It faithfully recreates the thick sonic character and easy to use interface of those early units, while providing the low noise floor and big headroom inherent in modern software based reverb.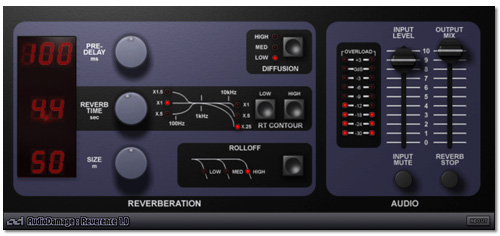 Perfect for synths, vocals, and guitar, Reverence is also capable of creating the unusual effects that are typical of vintage hardware units. Featuring a sophisticated and well-tuned reverb algorithm, Reverence has a much lower CPU load than convolution reverbs, and can be used as either a send or insert effect.
When you're tired of putting your instruments in the same virtual space as everyone else using me-too impulse-response-based reverbs, treat your tracks with a little Reverence.