Native Instruments is excited to announce KOMPLETE 4, the new version of its powerful software bundle that has become a mainstay with professional musicians and producers around the world.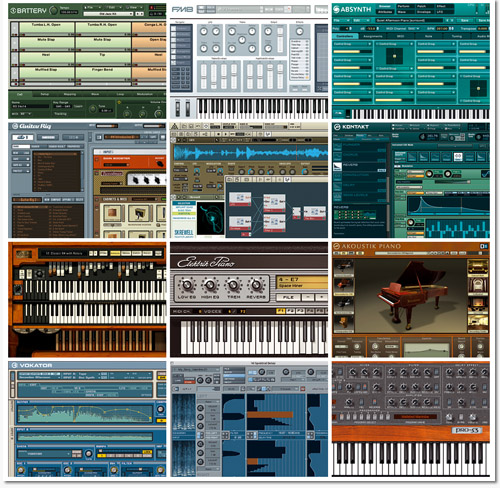 With a universal selection of state-of-the-art instruments and effects, reinforced through several powerful updates to some of its key components, KOMPLETE 4 continues to mark the cutting edge in software synthesis and to provide an invaluable resource for all areas of modern music production and performance.
KOMPLETE 4 incorporates the latest ABSYNTH 4, BATTERY 3 and FM8 versions, which add significant creative capabilities over their predecessors and offer increased integration with Native Instruments' host system KORE and its KoreSound format. The new KOMPLETE package also includes AKOUSTIK PIANO, the acclaimed grand-piano emulation that gives musicians and producers access to a comprehensive range of world-class, performance-ready piano sounds.
Native Instruments has refocused the content of KOMPLETE 4, which now offers 12 instruments and effects that cover the full range of applications and musical styles in modern audio production. The sampling instruments INTAKT and KOMPAKT are no longer part of KOMPLETE, and will be discontinued as individual products effectively immediately. Comparable functionality is provided by the more powerful KONTAKT 2 and BATTERY 3 samplers. Owners of the individual versions of INTAKT and KOMPAKT can make use of a special crossgrade offer for KONTAKT 2.
All owners of KOMPLETE CARE 2006 will receive a free update to KOMPLETE 4. The KOMPLETE CARE update program will not be extended beyond its current 2006 version due to a change in Native Instruments' product-release policy. From now on, relevant product releases will be consolidated and combined with a corresponding annual revision of the KOMPLETE bundle, which will be made available to existing KOMPLETE users at attractive update prices.
ABSYNTH 4, BATTERY 3 and FM8 include Universal Binary versions that support both PowerMac- and Intel-based Macintosh computers. Further Universal Binary updates for instruments contained in KOMPLETE 4 will be made available in 2006 according to the release schedule as detailed on the NI website, and will be free of charge for owners of KOMPLETE 4.
KOMPLETE 4 will be available in October 2006 for a suggested retail price of $ 1499 / 1299 Euro from authorized dealers and in the NI Online Shop. An update for owners of KOMPLETE 3 will be available for $ 339 / 299 Euro.
Owners of KORE or two qualifying products will be able to purchase an upgrade to KOMPLETE 4 for $ 1149 / 999 Euro.
All owners of KOMPLETE CARE 2006 as well as all customers who activate KOMPLETE 3 after September 13th 2006 will receive an update to KOMPLETE 4 free of charge.
Customers who purchase KOMPLETE 4 and KORE after September 13th will receive a free copy of MASSIVE, Native Instruments' new software synthesizer. This special limited-time offer expires December 31st 2006.