The Yamaha MM6 Mini Mo synthesizer not only features sounds from the Motif, but it also has the quick edit knobs and arpeggios to control them. The MM6 lets you jam over the top of the street-smart grooves with layered or split sounds in Performance mode.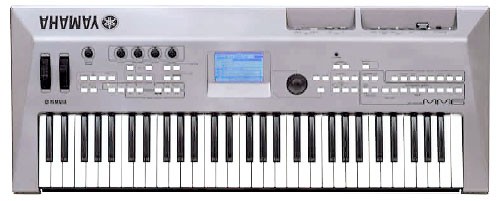 When you're ready to record your music, you can record the grooves and keyboard parts directly to the onboard song sequencer. For even greater flexibility, connect the MM6 to your computer via USB and use the bundled Cubase software.
Whether you're just jamming with friends or working on complete music productions, the Yamaha MM6 Mini Mo synthesizer lets you hit the streets in style.
-Yamaha MM6 Mini Mo Profile:
-Key sounds from the Motif line of synthesizers
-Real Time Knobs for controlling filter and EG
-Built-in grooves
-Performance Mode
-Cubase LE software included
The MM6 Mini Mo costs $699.00 and ships first quarter 2007
Thanx to www.andysmusiconline.com for the info.