Broadening its support for Mac Pro Tools|HD systems two additional projects have commenced since the release of the original Altiverb 6 TDM plugin in January.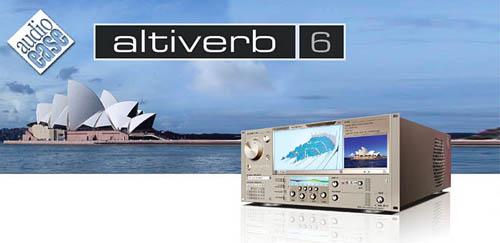 The result of the first: last weeks release, adds compatibility with the most recent Digidesign Expansion|HD Chassis. Owners of such setups can now load Altiverb on HD-Accel chips inside their computer and in their Expansion|HD Chassis. "The TDM version of Altiverb can produce 2.1 seconds of stereo reverb form a single HD|Accel chip", says Peter Bakker, lead TDM engineer and co-owner of Audio Ease, "but more chips are required if the TDM hardware is to produce 8 second long surround reverb tails from cathedrals. Support for the Expansion|HD Chassis is therefore a major feat in the usability of Altiverb in larger TDM set-ups".
A release supporting (non-Accel) HD chips is close as well. This will enable more instantiations of Altiverb 6 TDM on small and large TDM systems alike.
At audioease.com the update from Altiverb 5 HTDM to Altiverb 6 XL, which includes the TDM plug-in, costs US$100 or US$129, depending on the date of purchase of Altiverb 5.