The PC3 introduced the world to a new generation of ground-breaking Kurzweil technology, having a synthesis architecture that remains unparalleled in depth and flexibility, combined with a staggering amount of effects processing power. The PC3 sound set, which encompasses everything from the traditional to the cutting edge, has been widely acknowledged as second to none. And now the PC3's successor has arrived. The Kurzweil PC3K is the pinnacle of our PC3 line, bridging the gap between Kurzweil's past successes and present innovations.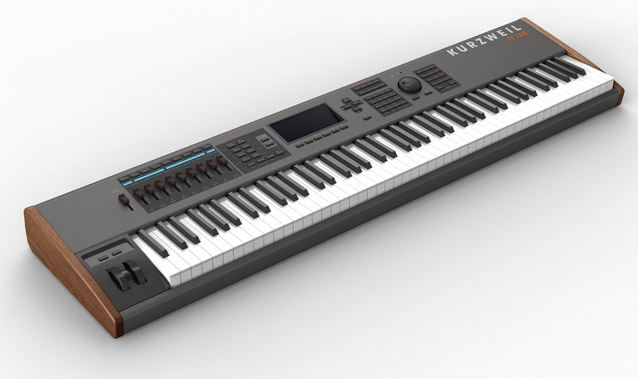 An Old Friend
The PC3K, already loaded up with the many impressive features and sounds of the PC3, allows users to tap into the massive wealth of samples and programs developed for our legendary K Series over the past 18 years. Capable of loading .KRZ/25/26 sample files, WAVE and AIFF files, as well as most of the K Series programs and setups, the PC3K presents a whole new world of choices to players, and once again underscores our commitment to the concept of non-obsolescence by design. You can choose to delve into the extensive libraries of existing K Series samples or decide to fill the PC3K's flash memory with your own signature samples. In either case, you'll have the most powerful version of Kurzweil's V.A.S.T technology ever developed at your fingertips to help sculpt your sounds and attain a level of detail and expressiveness truly worthy of your music. Sample files can be loaded via USB from a thumb-drive or directly from a computer.
Suggested Retail Price: $4199, available: Summer 201, more details here.