AC Entertainment, creator and producer of the Bonnaroo Music and Arts Festival, Big Ears Festival, and Vegoose, is proud to announce MoogFest 2010, a three-day festival celebrating the innovative vision of sonic pioneer, Robert Moog, to be held Halloween weekend, October 29-31, in Asheville, NC.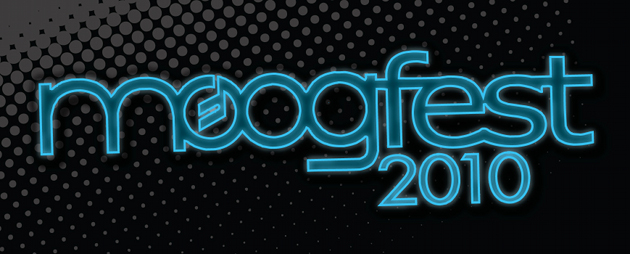 Confirmed artists Massive Attack, MGMT, and Thievery Corporation will be joined by over 25 additional internationally renowned artists performing in multiple venues throughout downtown Asheville, including the Asheville Civic Center Arena, the Thomas Wolfe Auditorium, and Asheville's renowned world-class club, the Orange Peel.
In addition to the festival's extraordinary musical offerings, attendees will have the opportunity to participate in workshops, engage with artists in panel discussions, enjoy visual art exhibitions, installations and film screenings, and explore their own musical creativity with a variety of Moog instruments.
The complete schedule of artists and events for MoogFest 2010 will be announced on July 27th and tickets will go on sale July 30th.
Asheville, the adopted hometown of Bob Moog, offers a spectacular setting for the MoogFest experience. Nestled in the beautiful mountains of Western North Carolina, Asheville's relaxed and unique character, along with its rich and exciting cultural heritage, have made it a prime getaway and tourist destination for over 100 years. AC Entertainment has been an active force in the cultural scene of Asheville, NC, for nearly 20 years, booking and presenting well over 3000 concerts and events of all sizes during that time.
Asheville is the headquarters of Moog Music, the company Bob Moog formed in 1963. Moog's push for continual innovation permeates the company's culture to this day. In 2008, they produced the groundbreaking Moog Guitar and more projects are currently in development. 2010 marks a landmark in the company's history as the 40th anniversary of the Minimoog, one of the most popular of the Moog synthesizers, which will certainly be a focus of the MoogFest weekend.
"Bob Moog changed the course of music as we know it," says AC Entertainment's founder, Ashley Capps. "He put new worlds of sound literally at the fingertips of musicians, unleashing a creative revolution. We're thrilled and honored to be able to celebrate his extraordinary legacy in the place that he called home and we hope to do so for many years to come." Clearly, MoogFest 2010 will be an essential pilgrimage for music fans and sonic adventurers from all over the world.
Visit www.moogfest.com for more information and updates about the festival. For more information about Moog Music and its founder, Bob Moog, visit www.moogmusic.com.