There have been numerous iPhone/iPod touch applications released, and musical instrument application is one of the popular categories among users. Guitar, bass, piano, ocarina, the list goes on and on. EVENNO introduces The Fingerist which is a music adapter that allows you to play those applications on iPhone/iPod touch like a real guitarist.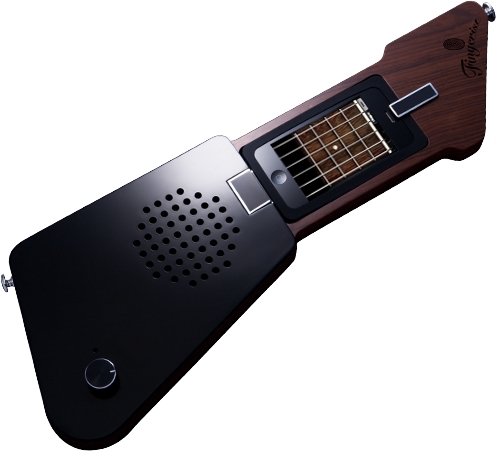 The Fingerist is a new style iPhone/iPod touch accessory that enables you to play your applications as if you are actually playing musical instruments. This music adapter has a built-in speaker that operates on 3 AA batteries which will enable you to perform 6-hour stage live.
iPhone/iPod touch can be a little small to play music on and may limit your finger movements. However The Fingerist will firmly hold iPhone/iPod touch for you and you will be able to concentrate on your performance.
Since it has a built-in line-out for a guitar amplifier you just need to plug in the amplifier and adjust the volume to enjoy a live performance. You can perform as a "Fingerist" in a band with other core guitarists.
iPhone 3G/3GS and iPod touch(2nd/3rd)firmly fit to The Fingerist with silicone case which is included in the package. The Fingerist can be used as an audio speaker when you simply want to play music louder.
The Fingerist is priced at USD150.00. More info on www.evenno.com.