This morning when I opened my email I was surprised and got excited when I saw a picture of an impOscar2 running on an iPad. It was sent to me by Mario Jurisch (Synth-Project), the same guy who builts amazing hardware controllers for software instruments, like the impOscar2 and the OP-X. After some discussion I found out it wasn't an app sadly. That would have been fantastic I think. But still … what is it then?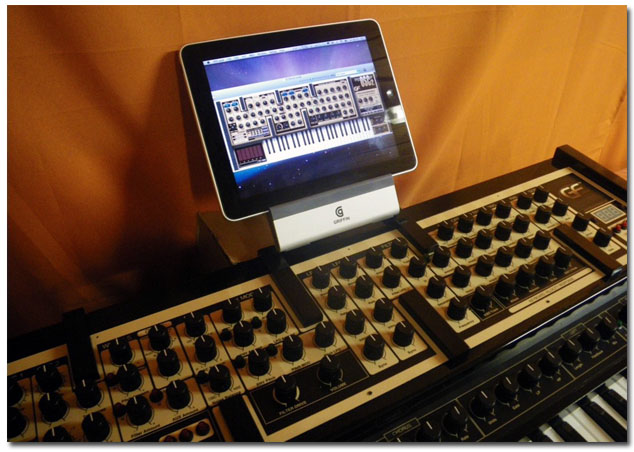 Mario told me: "All you need is an idea!" And that's how this started. Mario is using an app called Air Display. With Air Display, you can use your iPad as a wireless display for your Mac OS X or Windows computer. Developed by Avatron Software Air Display lets you position your iPad next to your computer, drag windows onto it, and interact with those windows as you would on any other computer display.
As Mario explained his use of Air Display to me:
"With Air Display you have two possibilities.
– First an extra Display. That means more place on your main screen. Because you can put popups of the program or anything else from the main screen to the screen of the iPad and can use the touch control of the iPad.
– Or second a synchronization. That means, on your iPad you see the same like on your Mac and you can control your Mac now with the iPad.
For all you need WLAN. I choose the sync option to have the fullscreen of the imposcar on the iPad. It works perfect without delay. Imagine I can build controllers with an iPad as a screen to see the knobs or make changes or save presets because I have the touch like a mouse and a virtual keyboard."
It is interesting to see how this software can be used to 'control' other software intruments. Something we will definitely take into the research we are doing right now for our iPad and music app article series.
Update: Mario has posted a video on this story at his website.